ARE YOU LOOKING FOR AN UNFORGETTABLE TRAVEL EXPERIENCE WITH THE OPPORTUNITY TO GIVE SOMETHING BACK?
We invite you to join us on a 10 day group cycle tour in Kerala, where it is not about what we can take from the experience but about giving hope and a brighter future to those who need it most!!
The facts:
Over 65 million people live in the slums of India.
One child going missing every minute.
Over 40% of these children have never been found.
Traffickers prey on children from these slum communities.
It is absolutely vital that we empower these children with an education  which will free them from this vicious cycle of ignorance, disease & poverty.
The group cycle tour in Kerala generates much needed funds, which allow Forget Me Not  & Lakshya Aakriti Foundation to do just this with projectHELP in Delhi, India.
The tour:
The 10 day from Fort Kochi to Trivandrum, gives you the opportunity to experience one of the most beautiful sections of Kerala's coastline. Tour leader Matt Brice cycled this route on his solo tour back in 2013 and we been blessed to return, retracing the route many times since. These roads are rarely traveled by foreign tourists, the experience which we wish to share with you is something so special & totally unique.
You will travel along quiet roads with very little traffic, through small fishing villages, under the shade of coconut trees. The ocean on one side & Kerala's famous backwaters on the other, undeveloped and totally natural. In India they call Kerala 'Gods Own Country' you will quickly understand why, it really feels like you are cycling in paradise.
The details:
$1600 all expenses: 9 nights accommodation (4 Star), all meals, cycle hire, support vehicle to carry luggage, water and tired cyclists. Entry cost to site seeing, qualified cycle mechanic, fruit and coconut water on the road, 2 Ayurvedic massages or treatments. A day on the back waters either kayak or house boat, tasting the best local food and drinks.
$1600 Fundraising Component: Each participant must fundraise an additional $1600 (more if you wish).  This goes directly to projectHELP (Donations of $2 and over for your fundraising efforts are tax deductible for your supporters).
Dates: Tours run annually, with next tour running 26 Sept – 5th Oct 2019.
Your fitness: medium level of fitness is required as the roads are flat & quite good in Kerala. We also have a support van with us at all times for any person needing a break.
Age limits: Due to some unpredictable road conditions & as a courtesy to other participants parents must accept sole responsibility for their children. we have set an age minimum of 12 years, please contact us directly to discuss suitability.
The climate: The average temperature at this time of the year is 27 degrees C. There is little chance of rain as it is coming into the dry season. There is plenty of shade and breeze on the route as we are traveling on small roads on the coast.
Accessibility – Flights: You should fly into Kochi International Airport. It may prove cheaper to book return flights to Kochi from your home destination, and take an internal flight or local bus/taxi from Trivandrum (the finishing point) back to Kochi. There are however, international airports in both Kochi & Trivandrum.
Join us:
Meet amazing people, have an unforgettable holiday and return home feeling satisfied, knowing you have made a difference in helping change the destiny of some of India's most vulnerable children.
Please send your expression of interest to enquiries@fmn.org.au
Cycle for Brighter Futures
2010
Matt spent a life changing year cycling 4300km solo through India. He returned to Australia with India firm in his heart. He found himself back in Varanasi after just a few months, searching for a way to give something back to the country which had offered him so much.
2013
'Cycle for Brighter Futures' (CFBF) was born, a fundraising campaign with the goal of raising funds to help establish the Brighter Futures Study Centre in one of the poorest slums in India. With this campaign underway, Matt picked up where he left off in Goa, cycling another 4000km around the coast of India, finishing up in Kolkata.
2016 – now
Matt lead 18 people on his first 10 day group cycling tour in Kerala, it has since become an annual event. CFBF is the key fundraiser for projectHELP, raising over $90,000 to date, allowing the project to grow from one classroom supporting 23 families, to present day where up to 1200 children attend classes in 3 locations, 3 times a day!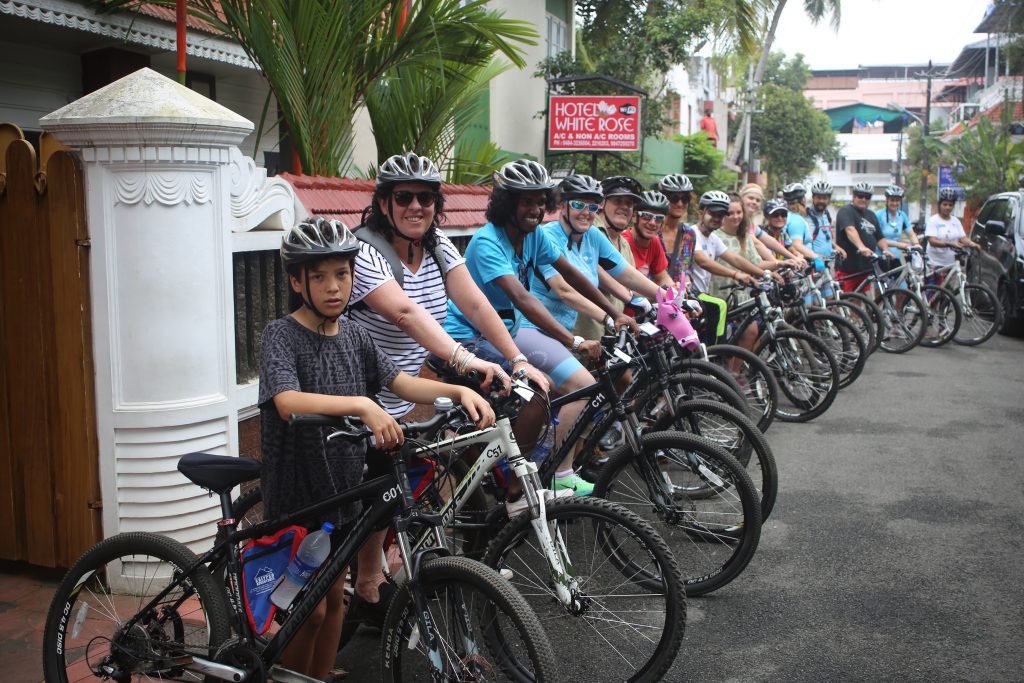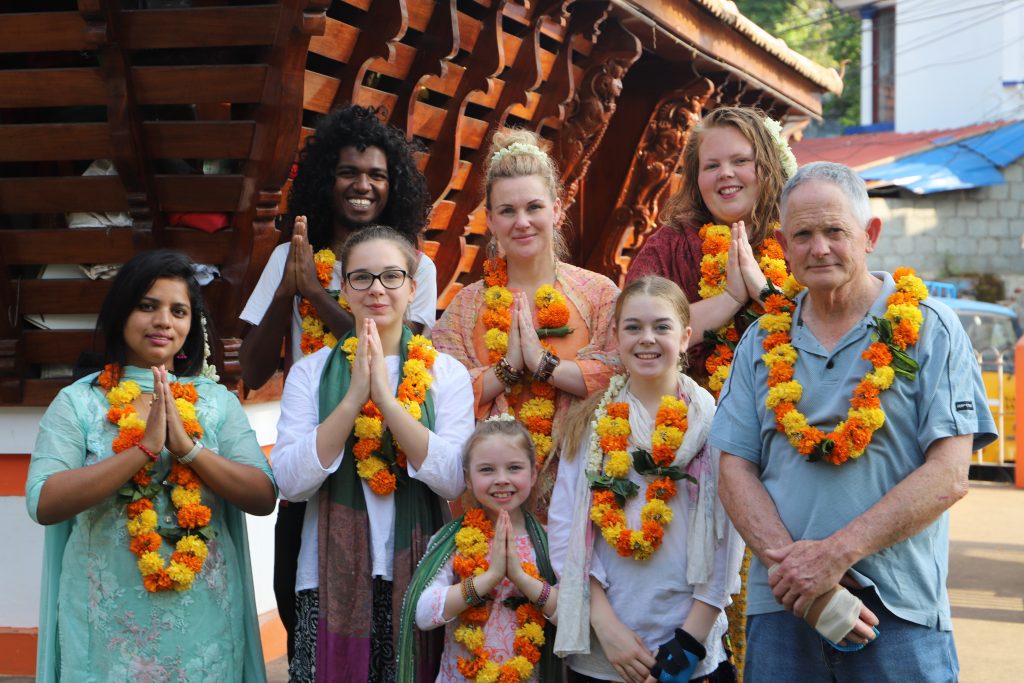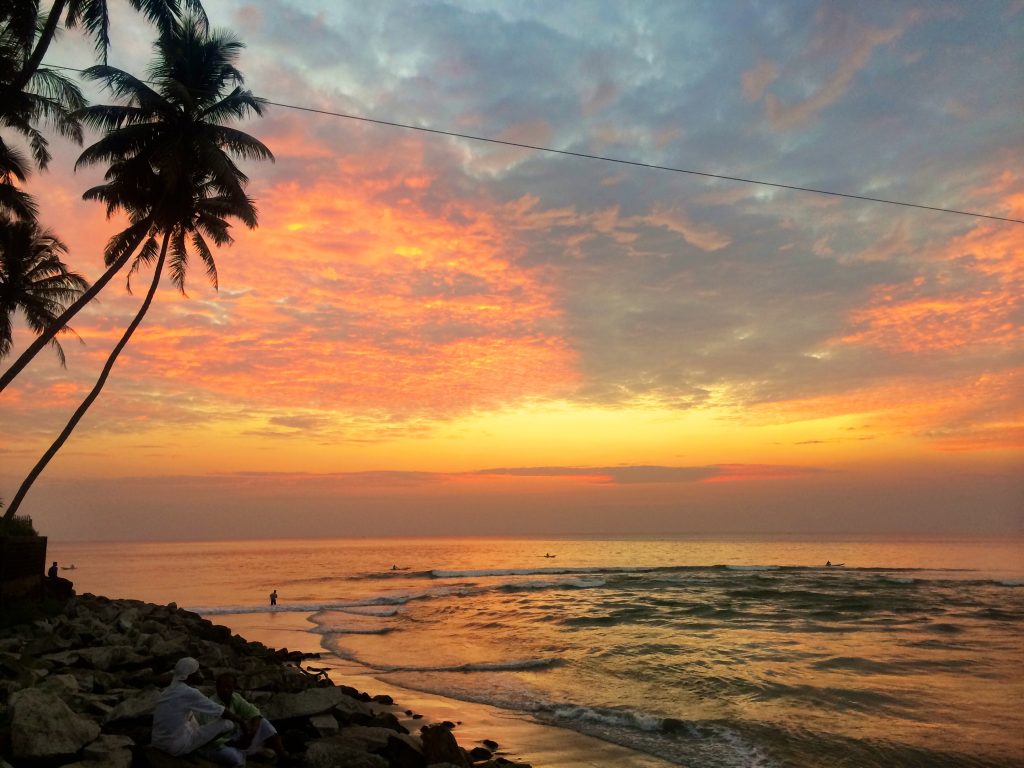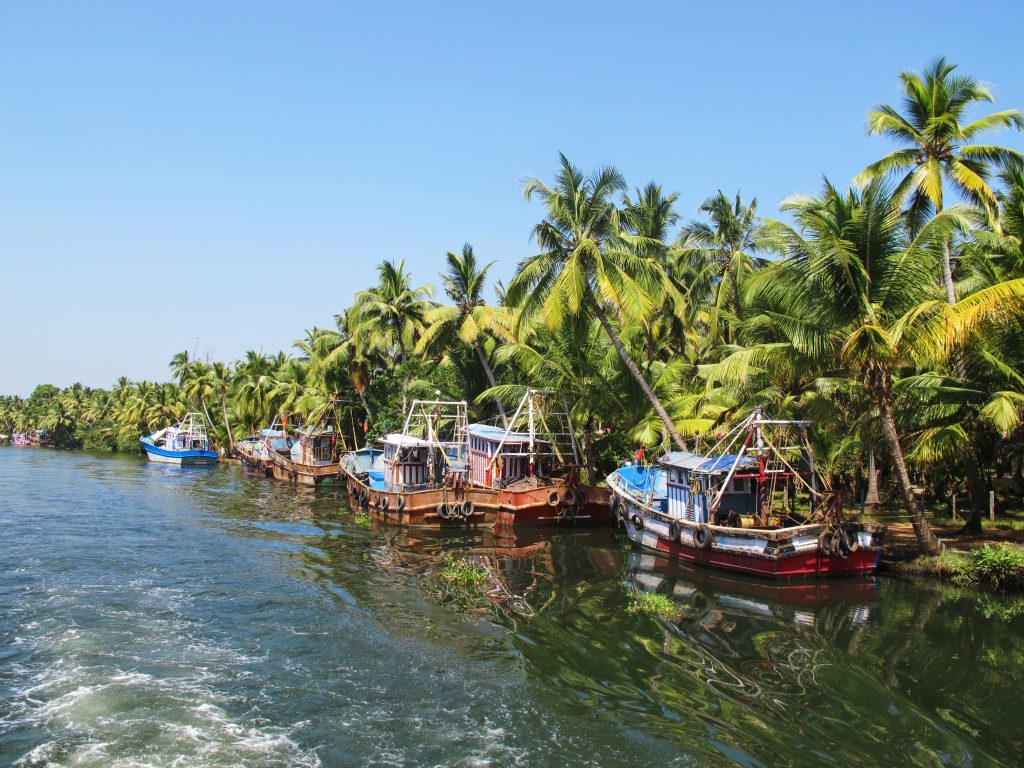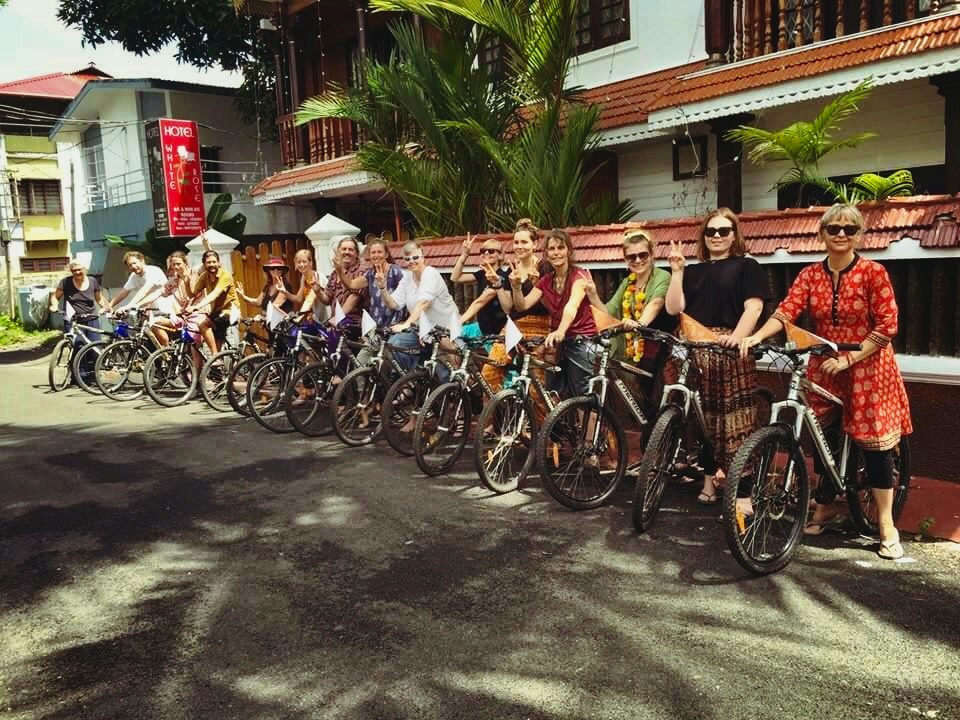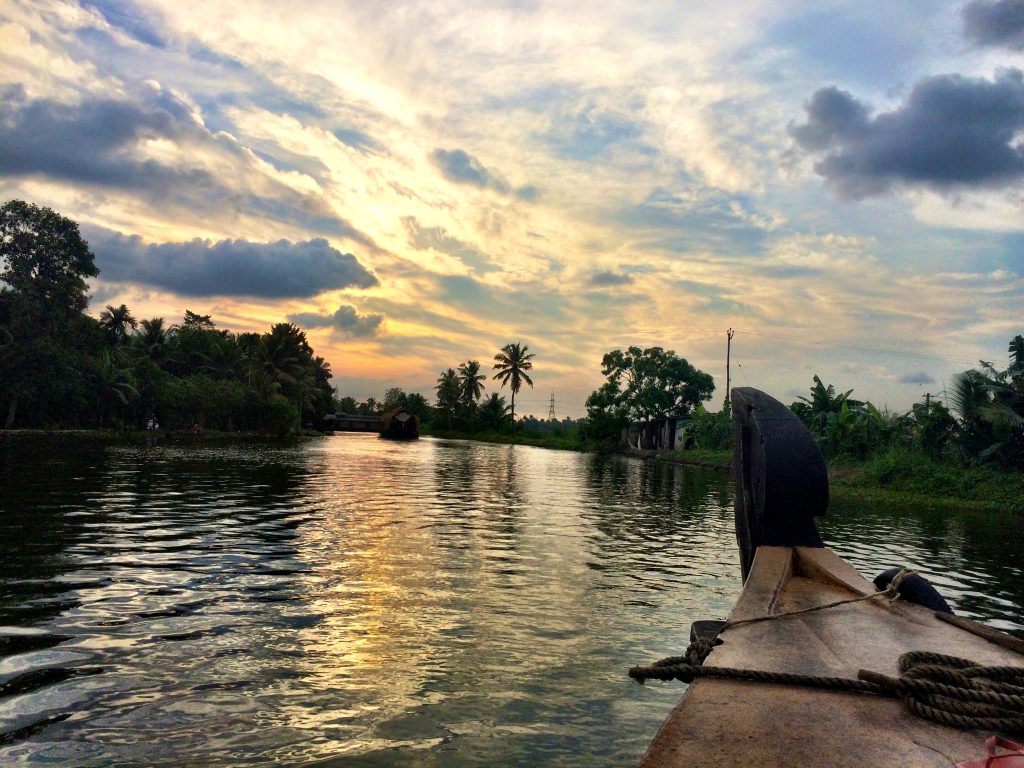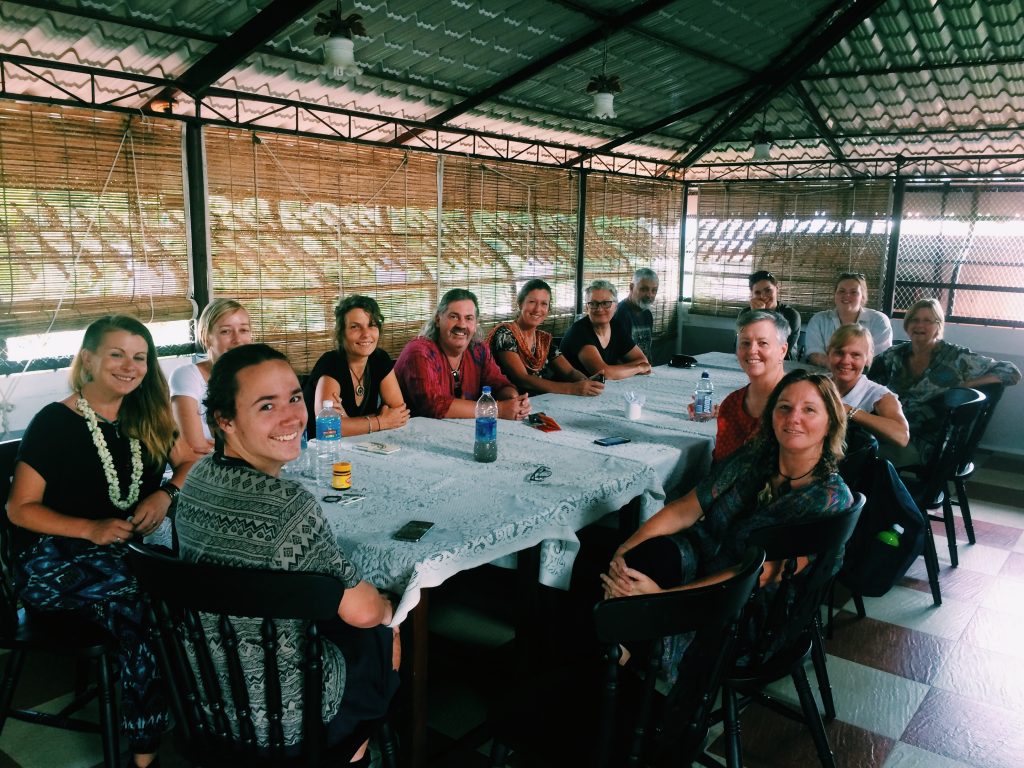 OUR VALUES
Building Brighter Futures
CHANGE A LIFE TODAY
Most people are concerned only with what they can get from the world, but it is what we are able to give to others that determines the quality of our life
Mata Amritanandamayi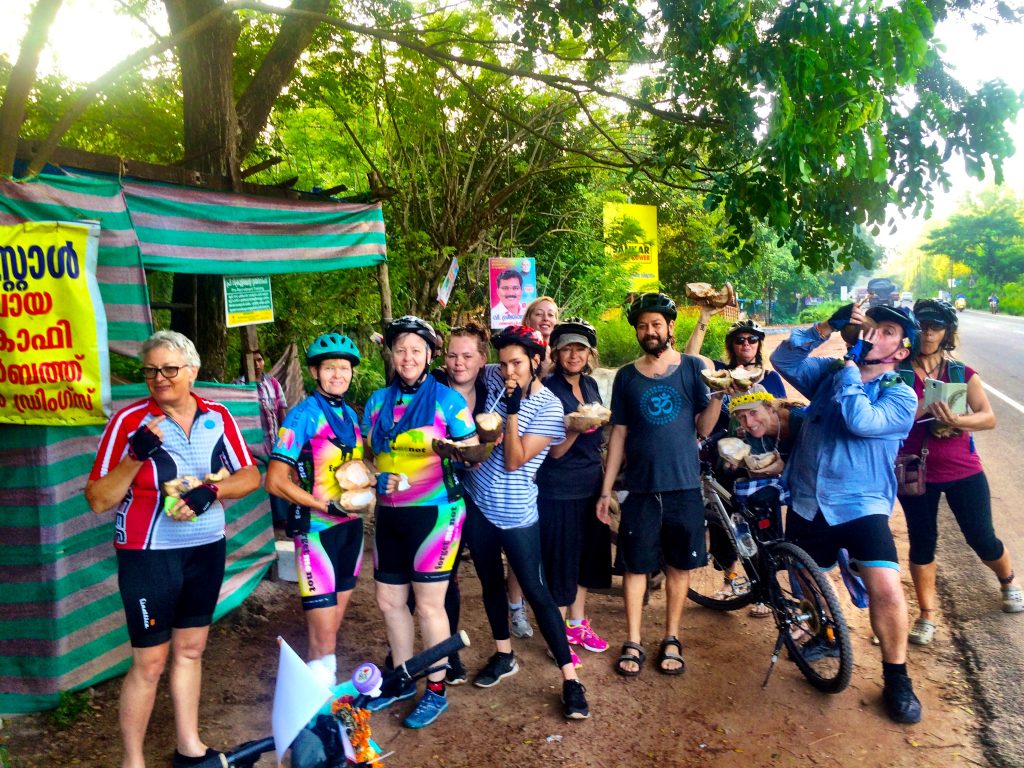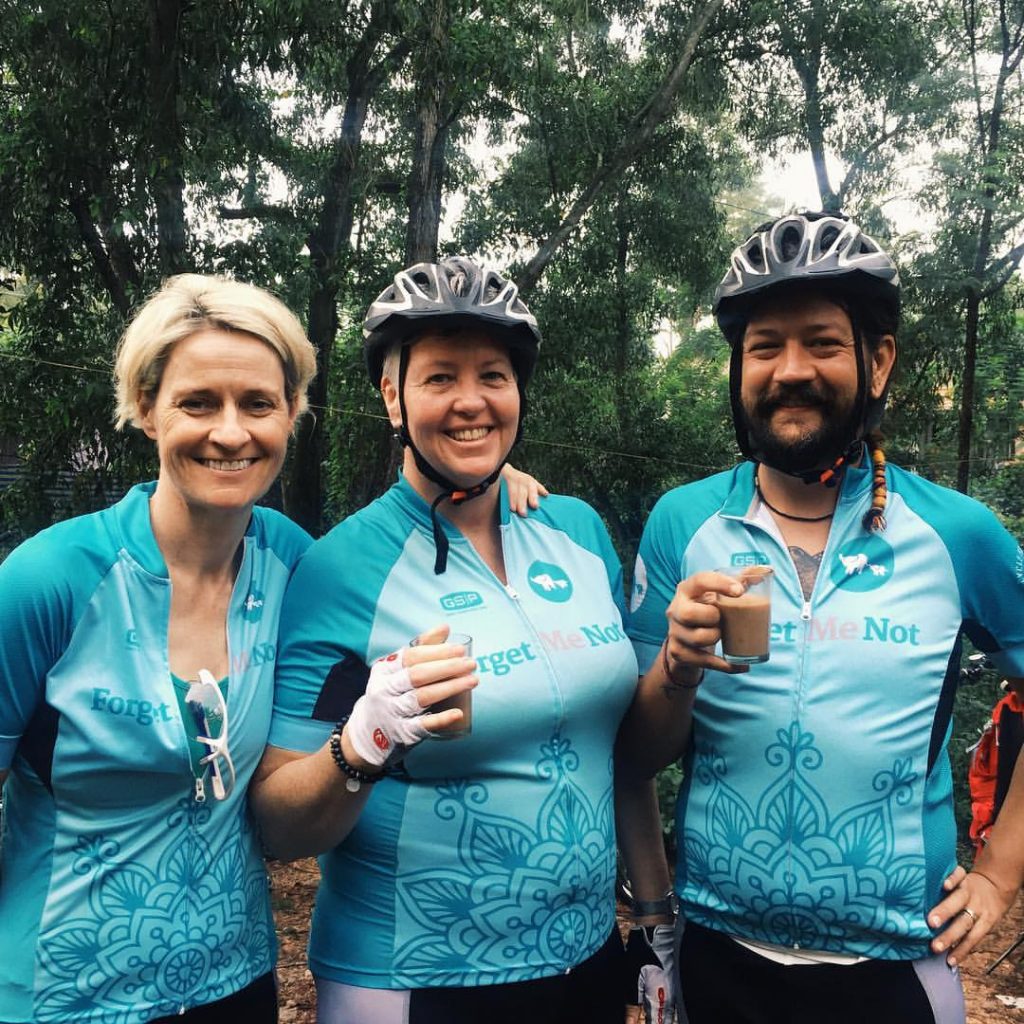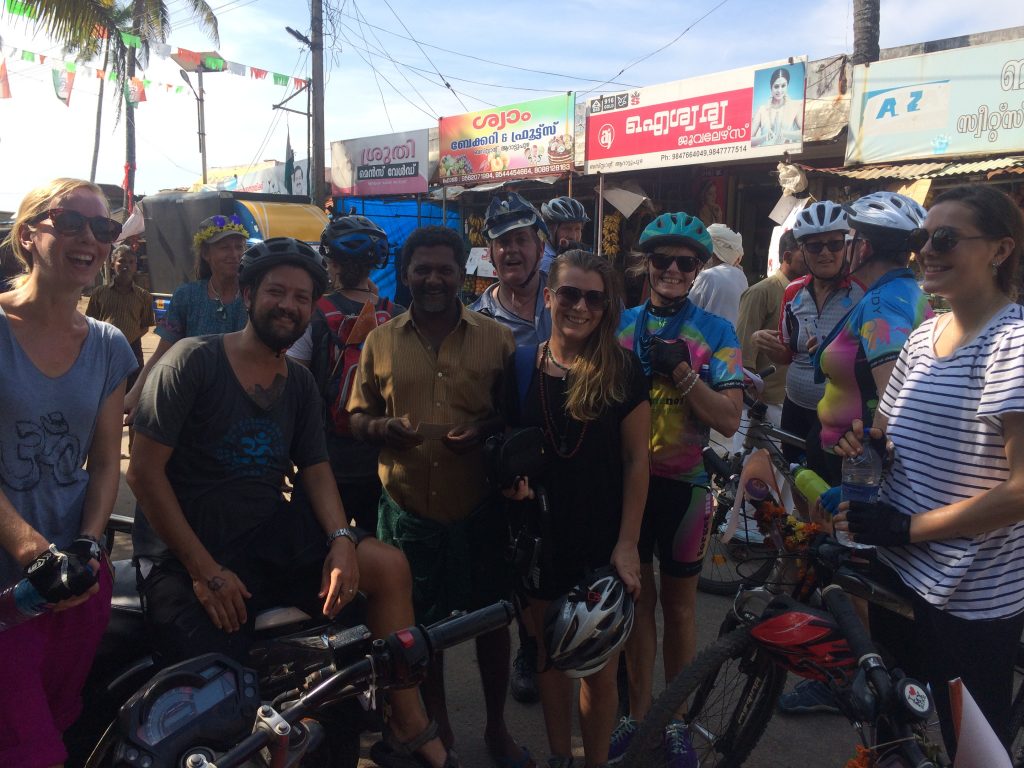 TESTAMONIALS
I would encourage anyone to join this wonderful adventure. I took my then 10 year old son with me and we had a fabulous time. I was initially nervous about travelling as a singel mum to India , having not travelled OS for years. I've always felt drawn to visit this amazing country and it's people but felt a bit overwhelmed and unsure of where to start. A chance meeting with Matt and finding out about The Brighter Futures cycle changed all that. It well and truely kick started me and there was no looking back. I just knew i had to do it
even though I didnt have the funds at the time. It's amazing what you can create when the intention is pure
The tour was a wonderful way to raise funds , experience a lovely part of India and meet some great people. What more can you ask? Oh yes , did i mention the food wasn't bad either.
On finishing the trip with my travel legs reactivated and well exercised from a good dose of cycling , my son and I went on to travel independently for another 5 weeks giving me an even greater love and appreciation
India.
All I can add is if you're thinking about it, just do it.
Life is too short to sit on the fence.
♡♡♡♡♡♡♡♡♡♡♡ 
Hi, if you want to take part of an adventure where you travel with great people, see fantastic sights, stay in some unique places, eat some fabulous food, enjoy an interesting culture, have some laughs, and make new friends, all while aiding a great cause; then this is the trip I can highly recommend!
Cycle for Brighter Futures 2015 was such an incredable unforgettable experience ..it exceeded any of my expectations I had before I left. The thought of travelling with a group and to cycle of all things around a foreign country had never been something I had never thought of doing. But for me at the age of 50 and my son aged 17 it really appealed to me on many levels and when I asked my son if he wanted to do it together he was over the moon.. To fundraise for a wonderful cause and to cycle and share the adventure with some truly beautiful incredable people was another highlight .As a team there were no obstacles and just made the journey so much more fun. Having experienced travel companions with a wealth of knowledge of the Indian people food , culture , language and places was the best without them it just would not have been the same. It made us feel so connected to India and its people and they inturn treated us like family. It truly was a very blessed journey which has only wet my appetite not only to travel again to India but also to join another Cycle for Brighter Futures tour and the Forgot me Not foundations fundraising Tours.
I often reflect on this cycle as one of the purest and most joy filled times of my life. 242kms of absolute chaos, traffic, terrible roads, killer hills, warm smiles, a million hellos, incredible noise, unbelievable beauty, endless laughter, complete joy and wonderful, like minded people. Memories and friendships to last a lifetime that cannot be contained in words. It couldn't have been organised better by our wonderful leader Matt, who's intimate and detailed knowledge of India and his friendships with locals and local areas added an extra level of special. Accomodation, cultural experience, organised free time, food- everything was perfect! Can't wait to go again. 
I feel blessed to have been a part of this trip. Matt did an amazing job as group leader and the organisation that went into it was fantastic. It was truly the most memorable experience of India.
Some of the highlights for me was the house boast trip in Alleppey, the incredible food, Varkala Beach, the dynamics of the group and of course the cycling!. It was so much fun and so rewarding. Knowing you are doing something with a purpose, instead of just being a tourist. It will always be a really special memory for me. I hope I get to join again in 2016. Thank you Matt and everyone on the tour.
The 2015 Cycle for Brighter Futures was an incredible experience. I had always wanted to go to India but didn't want to go on my own, so when I heard about the group cycle it was perfect – I got to explore an indescribably beautiful and moving country with the support of 14 other amazing souls, all whilst giving back and supporting an incredible charity. Without a doubt the best experience of my life, thank you Matt and the 2015 team for so many wonderful memories ❤️
I had the best time of my life on last years Cycle for Brighter Futures. Everything was perfect, the accommodation, the meals, the entertainment, the ride, the people we met, our fearless leader Matt, the other riders, the surprises along the way. It was just perfect, and knowing that we were raising money to help children and their families made it all even better. I would love to go again!
LOVE TO COME TO CYCLE A LITTLE OF INDIA?

Last year's Cycle ride was possibly the greatest and happiest adventure in my life. OK, I'm 52, not as fit as I was, but with a little training it was easy. If I could do it, I bet you can, so here's… 10 reasons to go this November (in no particular order)

What a way to see a country (and I mean really see it) Cycling the coastline (does it get any better?) and well away from the smog and overcrowding. I didn't have to say 'What was that?'…rather I said 'Hey, look at that up ahead.'

The average temperature was about 25 c. So forget the worries of it being 'too hot to go.'

The Indian Locals have to be some of the friendliest people on Earth. Your heart WILL open to the wonderful Spirit of India and its people.

It is said that Life should be made up of experiences – and this was an awesome experience.

There was literally something exciting around every 2nd corner.

You will have the most amazing Chai (tea) in your life.

You will have the most amazing curries in your life. (And No, I didn't get sick or get a dodgy tummy.)

Yes, you will get sore – from waving and saying 'Hi' every 200 metres.

It was never a marathon, it was easy. (Saying that, I lost weight, got much fitter and laughed and laughed and laughed … and learnt to dance on my bike while still cycling)

I left my credit card in one of the stores and the shop owner went out of his way (and out of his store) to find me to get it back.

Doing all this and truly helping some very needy kids who really need any help they can. (Do you really need any more reason to go?)

So, did I enjoy it?? I'm going back again this November – and my daughter's coming as well.

Please come and join us. (I promise I'll teach you to dance on your bike while still cycling)